The surprises of scenic Sapa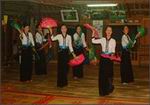 Traditionally tourists make either a north-south run down Vietnam from Hanoi to Ho Chi Minh City or a south-north run up, and this unfortunately means you miss Sapa, one of the most breathtaking places in Vietnam.


Originally a Black Mong settlement, Sapa was first discovered by Europeans when a Jesuit visited the area in 1918. It's vaguely European climate and incredible scenery soon attracted interest. Once a former French colonial hill station, it became a cool, temperate get away for the colonial administrators who travelled the 36km from Lao Cai by sedan chair, escaping the high humidity of Hanoi in summer. By the 1930s it featured tennis courts, a church and over 200 villas. Sitting at over 1600m, the town snuggles up opposite to the towering bulk of mount Fansipan, South East Asia's tallest mountain (3143m above sea level).

Due to it's height it's not uncommon for the town to be engulfed in swathes of cloud cover, bringing light rain while cloaking the peaks of nearby Fansipan. In addition to the magnificent natural surroundings, the valleys and mountain sides have been sculpted into rice terraces by the local minority groups, lumped together by the French under the generic label of 'Montangards' or hill tribes. This broad description doesn't do justice to the incredible ethnic diversity of the surrounding region, which is home to the Red Dao, Black Mong, Flower Mong and Giay amongst others.